About
Hello and Welcome to the Mobile Marketing Winner$ team!
Thank you for visiting. When it comes to mobile marketing we are dedicated to educate and coach, consult and support. We are a network of marketing and PR experts with collectively over 50 years experience. We pride ourselves in always thinking out of the box, and so it was with great excitement that we "delved" into mobile marketing three years ago.
Naturally we made loads of mistakes, learning by doing and paying dearly for it. But every coin has two sides, and the positive result of our painful learning process is that today we are ideally equipped to save you a lot of money when it comes to engineering your mobile marketing campaign.
You might be a NGO, Parastatal, Business Owner, Marketing-, Communication or PR Professional, Business Expert or -Coach, Media Buyer or Product-, Brand- or Event Manager. You might be tasked to find out more about this "thing" called mobile marketing, or you might already be in the middle of your campaign planning. You might need simple advice on the basic do's and don'ts or you might need a partner to plan and execute a comprehensive mobile marketing campaign for you.
Well, here's the good news: we can help you with all of the above challenges.
We kept this web site simple, yet effective, so you won't find a lot of clutter. After all, this is YOUR business we're talking about, and we appreciate that your time is precious. Simply click on Products and Services to find an overview of how we can help you. Then make an informed decision or email us to info@mymobworld.com with your enquiry.
We look forward to doing business with you!
P.S. To get started immediately simply join the FREE Mobile Marketing Winner$ LinkedIn Group NOW, and receive your complimentary copy of our MOBILE MARKETING STARTER PACK: 5 Essential Lessons For Mobile Marketing Winner$.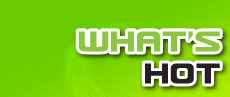 Mobile Marketing Winner$ LinkedIn Group
Join NOW and receive your
MOBILE MARKETING STARTER PACK
as a FREE GIFT!