Case Studies
You will notice that some of the case studies cited below relied heavily on a viral marketing effect for their impact. Nevertheless, you should always remember that mobile is not a stand alone medium and support your campaigns with above/below the line advertising and promotions. A good mix is "on-air , online, mobile". So you are saving on above the line advertising costs if you rely solely on the viral marketing effect but you can greatly increase the impact of your campaign when you integrate above/below the line ads and promotions.
Here is a selection of case studies for campaigns we created, developed and managed:

Sondag VONK Afrikaanse Musiektoekennings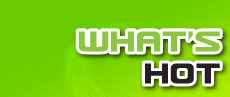 Mobile Marketing Winner$ LinkedIn Group
Join NOW and receive your
MOBILE MARKETING STARTER PACK
as a FREE GIFT!