Authentic Ideas
Brief
Record label and event management company Authentic Ideas wanted to support their above the line event promotion of their Lucky Fish Festival with a mobile campaign. 
Methodology
We produced a sixty second audio infomercial for the event which was made available on a mobile channel environment for downloading to cell phones for a fee of R0.90 per download.
Result
The viral marketing effect resulted in over 6.500 downloads of the infomercial within a week.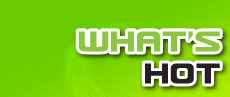 Mobile Marketing Winner$ LinkedIn Group
Join NOW and receive your
MOBILE MARKETING STARTER PACK
as a FREE GIFT!