Ministry of Health
Brief
The Ministry of Health wanted to create an efficient and effective communication tool that can potentially reach all employees. 
Methodology
We suggested a mobisite for the Ministry, which would be regularly updated with news and information pertinent to the Ministry's staff. Staff had to visit the mobisite and register to receive additional updates. Initial marketing of the mobisite, as well as informing staff of updates happened via the use of bulk SMS messaging, using competitions as incentives to act.
Result
In the first week of running the SMS campaign and competition, 25% of staff already signed up.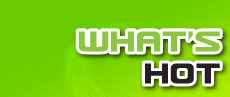 Mobile Marketing Winner$ LinkedIn Group
Join NOW and receive your
MOBILE MARKETING STARTER PACK
as a FREE GIFT!