06 February 2009
Lauretta Ngakane co-chairs COM
Mobile Marketing Winner$ team leader Lauretta Ngakane has been invited to chair a session at this years East Africa Com from 1 - 2 April 2009 in Nairobi, Kenya. The Congress, now in its 5th year, promotes new models and services for the broadband era in East Africa.
On Thursday, 2nd April 2009, Lauretta will chair the session "Commercial Strategies With The Consumer In Mind", a topic which is close to the heart of Mobile Marketing Winner$. Panelists include Richard Mwami, Senior Manager Public Access MTN Uganda, Makrine Abukah, Roaming Services Manager Safaricom Kenya, Joe Kimani, CEO Flashcom Kenya, Deng Malok, Managing Director Bilpam Telecommunications Sudan, and Dick Omondi, Marketing Director Vodacom Tanzania.
The four hour session kicks off at 11h30 and includes a Q&A break, allowing the audience to ask the chair and the panelists questions.
For more info simply click on East Africa COM or download the Conference Brochure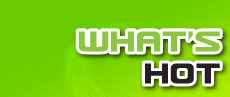 Mobile Marketing Winner$ LinkedIn Group
Join NOW and receive your
MOBILE MARKETING STARTER PACK
as a FREE GIFT!