Mothermix Records
Brief
Mothermix Records were met with the challenge to get CD's of their award winning Afrikaans rap group KALLITZ into CD stores nation wide. KALLITZ did however have a large fan base across South Africa and wanted to make their music available for downloading to cell phones.
Methodology
KALLITZ' full tracks and ringtones were made available on a mobile channel environment for downloading to cell phones for a fee of R4 per full track and R0.50 per ringtone.
Result
The viral marketing effect resulted inter alia in over 53.000 downloads of KALLITZ' hit track "Kaapse Paatie".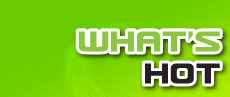 Mobile Marketing Winner$ LinkedIn Group
Join NOW and receive your
MOBILE MARKETING STARTER PACK
as a FREE GIFT!