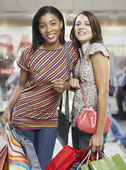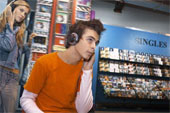 myMOBmall.mobi
myMOBmall.mobi is a virtual shopping mall. It offers the convenience of shopping "from the palm of your hand" and can be accessed from anywhere in the world. myMOBmall.mobi will be launched by the Mobile Marketing Winner$ team later in 2009 and can be accessed by simply logging on to http://mymobmall.mobi from your cell phone- or computer browser. 
myMOBmall.mobi is like a shopping mall in the "real" world - and then some! 
You can sell digital as well as tangible goods and services, do market research among our patrons, disseminate information quickly and cost-effectively and build Quality Leads™ for your business. In myMOBmall.mobi you find music, books, animated short films, cooking shows and recipes, the latest news from the world of politics, sport and entertainment, movie reviews and exciting competitions. You can even sell tickets to your events and reach out to prospective home buyers. 
Got a car to sell? Simply upload the relevant information and a pic of your car and reach 95% of the world's cell phone population. That's 3.23 BILLION people, just if you were wondering. ONE of them WILL buy your car :-)
And just like a successful shopping mall in the "real" world, myMOBmall.mobi continuously grows and expands to offer more and better goods and services to its patrons.
As a Content Provider or Merchant you also receive a free SMS Campaign Tool to help you drive people to your store and grow your sales.
What's more, by selling your digital and tangible goods and services world wide in myMOBmall.mobi you beat currency fluctuations. Every patron of myMOBmall.mobi automatically receives a myMOBmoney account. Our trading currency is the MOB$, which is linked to the US$, so YOU get paid the US$ equivalent in your local currency. 
"Opening up a shop in myMOB,mall.mobi is like becoming a resident promoter at a venue. You pay for- and benefit from the venues' existing infrastructure and patrons, but you have to advertise to your own target market  to get them to come to the venue and experience what you have to offer."
-  Alexander Gregori (Team Leader, Mobile Marketing Winner$)
Got a question? Visit myMOBmall.mobi FAQ HERE.
To apply for selling your products and services in myMOBmall.mobi simply click on one of the links below NOW:
Content Providers: 
Merchants: 

Campaigners: 
Advertisers: