Puma
Brief
Test user response to a competition that is only advertised within a mobile channel environment, i.e. with NO above the line advertising whatsoever. 
Methodology
We launched a mobile channel with various entertainment content. One of the features was a competition where users had to sms a keyword to a short code to win Puma hampers. 
Result
The channel was launched with zero subscribers and recorded 63.000 subscriber after four weeks, purely based on a viral marketing effect. During that same period 3.298 subscribers entered the Puma competition.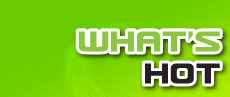 Mobile Marketing Winner$ LinkedIn Group
Join NOW and receive your
MOBILE MARKETING STARTER PACK
as a FREE GIFT!