Universal Music
Brief
Universal Music wanted to include a mobile component into their promotion to launch international rock band Fall Out Boys in the South African market.
Methodology
We produced a 15 minute audio album preview with sound bites from band interviews and a collage with songs off their debut album. The 15 minute audio file was compressed, using our state of the art compression technology, and made available on a mobile channel environment for downloading to cell phones for a fee of R0.90 per download.
Results
The viral marketing effect resulted in well over 20.000 downloads of the album preview. Universal Music noting a marked increase of young, female adults at their Fall Out Boys launch party.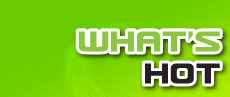 Mobile Marketing Winner$ LinkedIn Group
Join NOW and receive your
MOBILE MARKETING STARTER PACK
as a FREE GIFT!